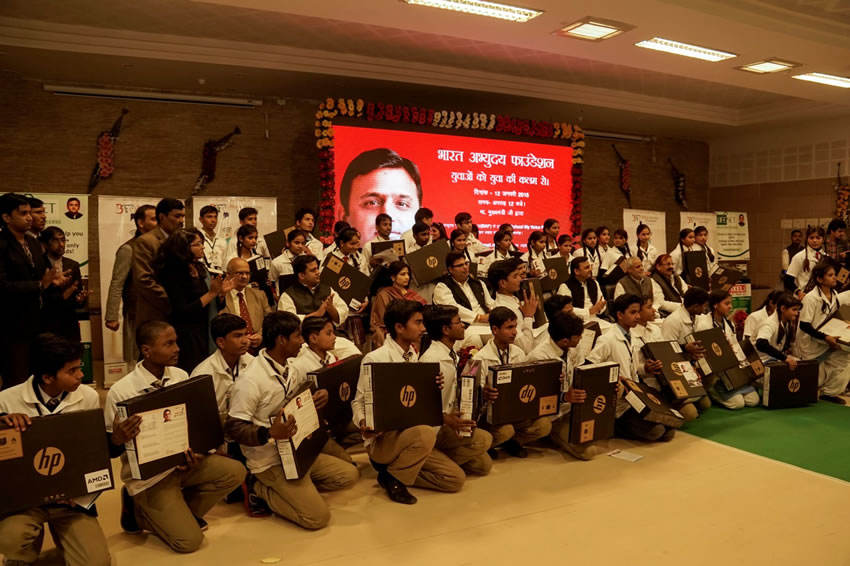 According to the UNICEF India Annual Status of Education Report, 2015, "Uttar Pradesh (UP), the most populous state of India, has made impressive gains in primary education in the last half decade."
Uttar Pradesh now claims a 57% literacy rate and 34,000,000 school going children, which is 93% of the total children in the state. The Samajwadi Party focuses on making the world more educated and has initiated multiple schemes to educate one and all. From strongly following up on Sarv

Shikhsha Abhiyan and budgeting Rs. 15,397 crore for it to running various educational schemes for minorities and people with disabilities, upgrading elementary education, offering post matric scholarships for OBC students and more, the Samajwadi Party has proved that it will relentlessly continue working towards the realisation of its goals.
ome special educational schemes are run by the Samajwadi Party for girls, like the 'Kanya Vidhyadhan' and 'Hamari Beti, Uska Kal' which entails aid of Rs. 30,000 for the education of girls studying up to the 10th standard.
In the Uttar Pradesh State Budget 2016-17, almost Rs. 30,000 crore have been ear marked for educational institutions, schemes, and vocational training for students. More than 20 new centres have been decided upon in the year 2016-17, to provide higher education to students.